UConn Reads Resources
Additional resources surrounding this year's UConn Reads theme, Acceptance, Creativity, and Joy: An Asian American Sci-Fi Journey into Transgender Identity Formation, within UConn and external to the university are available below. Partners across the University are also developing special initiatives on this year's UConn Reads theme, which will be highlighted on this page.
UConn: Trans South Asian Decolonial Critic Lab YouTube Channel
Hosted by the Asian and Asian American Studies Institute Artist-in-Residence Program, this playlist features Ali Asgar Tara (she/they),  transgender artist and scholar based in Brooklyn NY, in a video series titled "Decolonial Critic Lab." Click here or on the image to access the video series.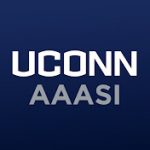 UConn Rainbow Center
The Rainbow Center's mission is to operate in the service of a more equitable world for all students, faculty, and staff at the University of Connecticut.  Using an intersectional lens, we center our work on advocating for, and increasing education, access, retention, identity development, and community-building for queer- and trans-spectrum communities.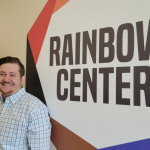 UConn Asian American Cultural Center
The Asian American Cultural Center at UConn aims to provide resources to enhance the University's diversity commitment through its recruitment and retention efforts, teaching, service, and outreach to the Asian American community on campus and beyond. Central to all its programming, the AsACC assists students in exploring and defining their cultural identity in multicultural America. The AsACC provides a supportive environment for students, faculty, and staff that encourages academic excellence, personal development, community engagement, and professional leadership.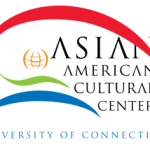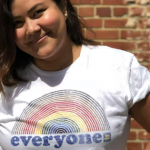 External Organizations & Alliances
National and Local Reporting
Trans and Non-Binary Authors for Further Reading