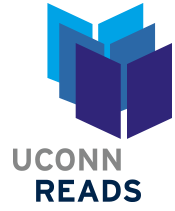 The University of Connecticut's UConn Reads program has been created to bring together the University community – from students, faculty, and staff to alumni and friends of UConn, as well as citizens of Connecticut – for a far-reaching and engaging dialogue centered on a book suggested by the community.
We invite you to join us in reading this year's book of choice and, over the coming year, participating in the conversation through an exciting series of discussion groups and other events and activities hosted by the University. We look forward to what is sure to be a stimulating and fulfilling conversation.
UConn Reads: An Act of Kindness
(Originally published in UConn Today on July 20, 2016. The link to that story is as follows: http://today.uconn.edu/2016/07/uconn-reads-act-kindness/)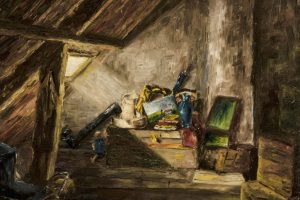 Throughout my youth, my maternal grandfather bestowed his personal philosophies on me through tales of his experiences in Europe. A survivor of the Holocaust, he often recounted life as a Jewish partisan in Eastern Europe, and the kind gestures of gentile friends and strangers who saved his life by offering him food or shelter.
One of his stories in particular stands out in my memory, a story that began before the breakout of World War II when, as he would recall, God gave him the medicine he needed before he was sick.
As a young man in the Ukraine, my grandfather was the director of a petroleum wholesaler, rationing out gas and oil. Once, a woman came to him asking for more than her ration allowed. At first he turned her down, but then – not knowing why – he changed his mind and gave the woman a barrel of oil.
When war came, he was hidden in attics and basements and given food by former employees and friends, and he moved in and out of the ghetto, planning and hiding in the surrounding forests. One day with almost a year left before Soviet liberation, as he and another man moved from house to house looking for safe haven they arrived at a home with a familiar face: the gentile woman once in need of oil.
While she asked my grandfather's companion to check on her cow in the barn, she quickly told my grandfather that she remembered him and his past generosity. She then hid him in her home among her two daughters and grandson for the remaining nine months of the war.
Of the few thousand Jews who lived in the area before the war, only a hundred or so survived. My grandfather attributed his survival to luck and the reciprocated kindness of friends and strangers.
After the war, he met and married my grandmother, who survived the Holocaust with her mother and sisters in Poland, and began a new family, immigrating to the United States in 1949.
Once their children and grandchildren were old enough to understand, my grandparents told us their personal stories of the Holocaust, hoping that we would understand the power of hate and kindness to do evil or good. My grandfather was not a religious man, and he had not been allowed to attend Hebrew School before the war in the Soviet Union, but he believed in a living God – one who gave him the sense to offer kindness that would save him in his eventual time of need.
Two decades after the surrender of Nazi Germany, Robert F. Kennedy gave a speech in South Africa at the University of Cape Town, warning the students in attendance against the "danger of futility: the belief there is nothing one man or one woman can do against the enormous array of the world's ills – against misery and ignorance, injustice and violence.
"Few will have the greatness to bend history itself," Kennedy continued, "but each of us can work to change a small portion of events, and in the total of all those acts will be written the history of this generation."
He pointed out that thousands of unknown men and women in Europe resisted the occupation of the Nazis and many died, but all added to the ultimate strength and freedom of their countries.
"Each time a man stands up for an ideal, or acts to improve the lot of others, or strikes out against injustice," he said, "he sends forth a tiny ripple of hope, and crossing each other from a million different centers of energy and daring those ripples build a current which can sweep down the mightiest walls of oppression and resistance."
Near the end of the first chapter of Sacred Ground, the 2016-17 UConn Reads selection, Eboo Patel recalls the actions of John Tateishi, the executive director of the Japanese American Citizens League, who worked to protect American Muslims following the attacks of 9/11 by recalling a sense of gratitude towards the people who had stood up for Japanese Americans during World War II.
"The most American thing you can do," Patel concludes, "is stand up for someone else."
The philosophy of kindness and courage exhibited by my grandfather and his protector, by Robert F. Kennedy, and by John Tateishi can be the legacy of America, a nation of immigrants, refugees, and the once- and now-marginalized peoples of the world, dedicated to improving the lives of others, resisting the waves of hate and ignorance and fear, and striving always for a more perfect union.
Brandon Murray is on the staff of the Provost's Office and is a member of the UConn Reads Steering Committee.
UConn Reads 2016-2017: Eboo Patel's Sacred Ground
(Story was published on May 18, 2016 in UConn Today. See http://today.uconn.edu/2016/05/uconn-reads-book/)
One year ago, in May 2015, the Pew Research Center published a series of reports, "America's Changing Landscape," focused on Americans' shifting religious affiliations. At the time, the Center's findings drew scrutiny and surprise: an unprecedented number of U.S. adults averred that they "do not identify with any religion, while a shrinking majority describe themselves as Christians."
Subsequent reports issued by the Pew Center laid bare changing attitudes about religious observance and secularization, alongside the growth of an identifiable "religiously unaffiliated population."
While many news outlets contemplated and decried a seemingly unprecedented loss of American religiosity, perhaps most telling was a series of facts that accentuate demographic shifts and a largely under-examined spiritual diversity. For example, according to a previous Pew Research Center Religious Landscape Study, more than half of U.S. adults – 51.3 percent – identified as Protestants in 2007; seven years later, in 2014, that figure had dropped to 46.5 percent, or fewer than half of Americans who considered themselves Protestant, a significant first for this previously-held "majority Protestant nation."
More and more Americans are "religious switching" between traditions and faiths; and, just as important, while Christians continue to comprise a firm majority of members in Congress, U.S. religious groups and denominations exhibit a wide range of racial and ethnic diversity, consistent with the "changing face of America."
Despite such diversification – evident in the multiplicity of ethnic, racial, and religious identities that substantiate characterizations of the United States as a multicultural nation – the United States has yet to fully live up to its potential as an unequivocal "promised land." In 2015, the Federal Bureau of Investigations reported that roughly 60 percent of reported anti-religious hate crimes involved Jewish Americans; and anti-Muslim hate crimes are currently five times more common than before the Sept. 11 attacks.
As church shootings (e.g., Charleston, S.C. in 2015), mosque vandalisms (nationwide), and Wisconsin Sikh temple attacks (such as in 2012) bring to light, anti-religious bias is often intermingled with profound racism and unfettered xenophobia. Such unsettling religious politics are by no means limited to isolated neighborhoods and seemingly faraway ethnic enclaves: indeed, presidential hopeful Donald Trump's call to ban the Muslims traveling to the United States has entered the mainstream political debate.
Given the current state of America's "religious landscape," it is fitting that this year's UConn Reads selection is Eboo Patel's Sacred Ground: Pluralism, Prejudice, and the Promise of America (2012). After the initial call for nominations was issued in March, the committee received a number of very strong recommendations from the UConn community; Sacred Ground was chosen after much discussion and deliberation.
Beginning with the increased animosity toward Muslim Americans and situated within the context of post-9/11 public discourse, Patel deconstructs the politics of Islamophobia by insisting that such religious-based discrimination militates against core American ideals and values. From George Washington to Martin Luther King Jr., Patel explores U.S. history and American pluralism through the actions of such "interfaith leaders;" he likewise attends to their lessons of interfaith activism in order to offer a more hopeful way forward in an admittedly complicated and convoluted contemporary moment. As this brief description underscores, Sacred Ground's contemplation of spiritual pluralism, anti-religious prejudice, and national promise corresponds directly to this year's theme of "Race in America."
Patel is the founder and president of the Interfaith Youth Core, a Chicago-based non-profit committed to making interfaith cooperation a social norm by engendering faith-oriented action campaigns and dialogues; most recently, Patel serves as a member of President Barack Obama's inaugural Advisory Council on Faith-Based Neighborhood Partnerships. In addition to Sacred Ground, Patel is author of Acts of Faith: The Story of an American Muslim, the Struggle for the Soul of a Generation (2007) and Building the Interfaith Youth Movement: Beyond Dialogue to Action.
The UConn Reads program was created to bring together the University community – from students, faculty, and staff to alumni and friends of UConn, as well as citizens of Connecticut – for a far-reaching and engaging dialogue centered on a book suggested by the community.
To give your suggestions for UConn Reads programming or for more information on starting your own UConn Reads reading group, contact the 2015-2016 UConn Reads Selection Committee Chair Cathy Schlund-Vials at cathy.schlund-vials@uconn.edu.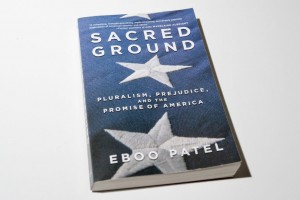 UConn Reads Announces 2016-2017 Theme: Religion in America
Launched by President Susan Herbst in 2011 and envisioned as a means of engendering campus-wide discussion and dialogue, the UConn Reads initiative has consistently featured books that both engage the diverse viewpoints of our university community and refract contemporary issues and debates. From Half the Sky by Nicholas Kristof and Sheryl WuDunn to F. Scott Fitzgerald's The Great Gatsby, from Marjane Satrapi's Persepolis to The Omnivore's Dilemma by Michael Pollan, UConn Reads has unfailingly reflected present-day concerns over human rights, class inequalities, gender disparities, and environmental catastrophes. Continuing in the provocative vein of its predecessors, this year's selection – Michelle Alexander's The New Jim Crow – prompted much needed conversation and reflective dialogue about race, racial oppression, and systemic racism.
Building on the success of this year's "Race in America" focus, the UConn Reads Steering Committee has selected next year's theme: "Religion in America." Founded as a haven from religious persecution and envisioned as an asylum of spiritual tolerance, the United States is not surprisingly home to a number of different faiths and diverse denominations; nevertheless, as the increase in anti-Semitic and Islamophobic crimes makes clear, religion remains a contested and central issue in contemporary American life. The UConn Reads Selection Committee seeks nominations that reflect this upcoming year's "church and state" focus; while remaining open to multiple types of nominations, the Committee will not consider specific religious texts (e.g., the Bible or the Quran).  Instead, the Committee will consider novels, non-fiction, poetry, and graphic novels.
In the interest of expanding the purview and reach of the UConn Reads program, this year's nomination process will take place over the remaining spring semester (2016).  The final decision will be publicized the first week of May (2016). Please submit your nominations at the link below:
https://docs.google.com/forms/d/1vc02D6HbHPM5tUC3ItYeqw5inbk8_UEz21g_ovrY8tA/viewform
Please direct any and all questions to Cathy Schlund-Vials (cathy.schlund-vials@uconn.edu).
UConn Reads: Race, Religion, and the Civil Rights Movement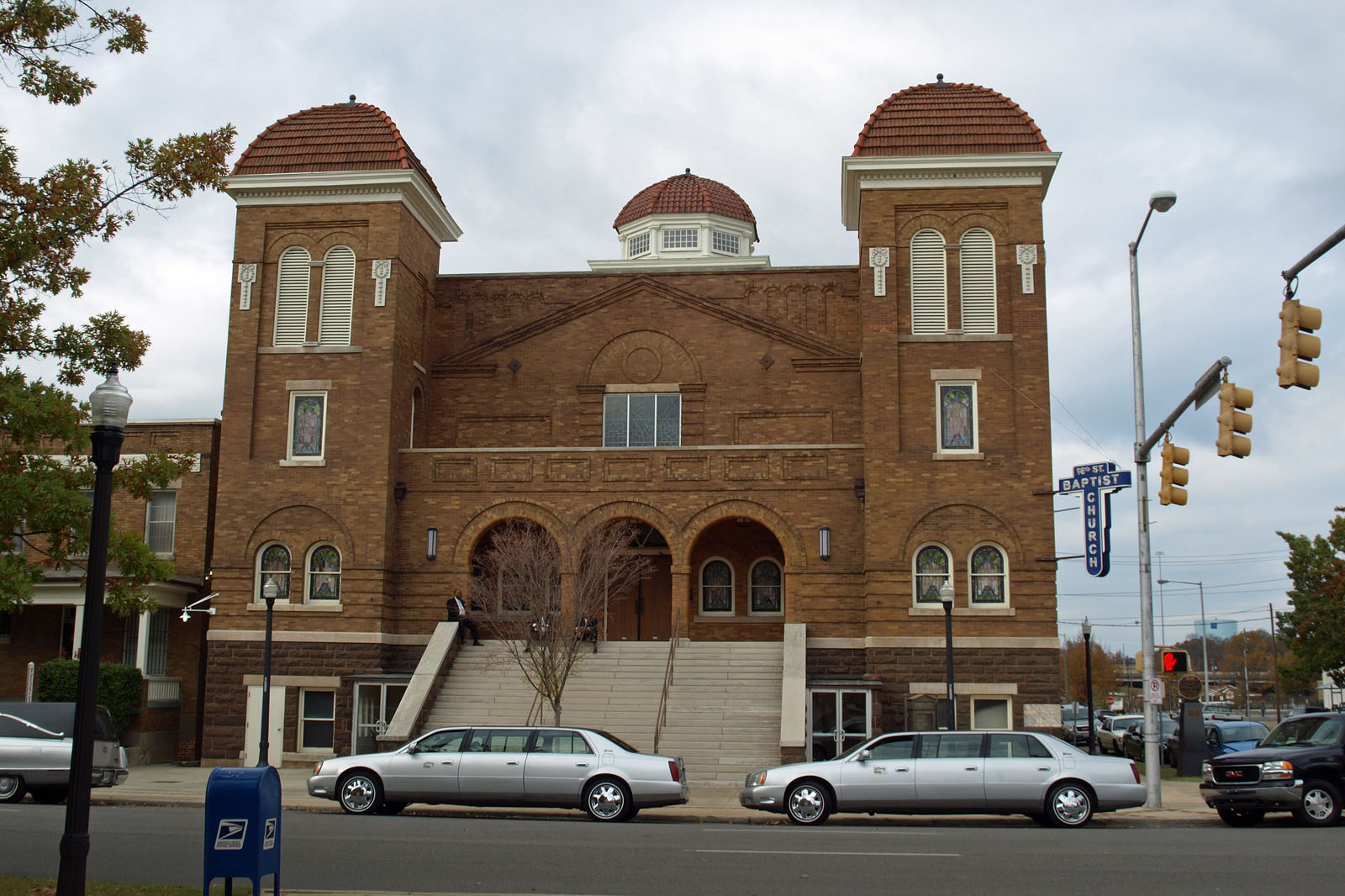 As this year's UConn Reads focus on Michelle Alexander's The New Jim Crow comes to a close, and as the selection committee receives nominations for books connected to next year's "Religion in America" theme, it is appropriate to think how race and religion have – at critical historical moments and significant political junctures – been intimately intertwined.
The connections between the two are vividly illustrated by the history of the Civil Rights movement in the mid-20th century. It was, after all, in black Southern churches that activists rehearsed nonviolent strategies, debated the movement's direction, and discussed its next steps. It was in these places where Martin Luther King, Jr., Diane Nash, Bayard Rustin, and other movement leaders imagined, fostered, and sustained multiple "beloved communities." And, in a much darker vein, it was these places of worship that were violently targeted by those who were very much committed to the segregationist registers of the "old" Jim Crow.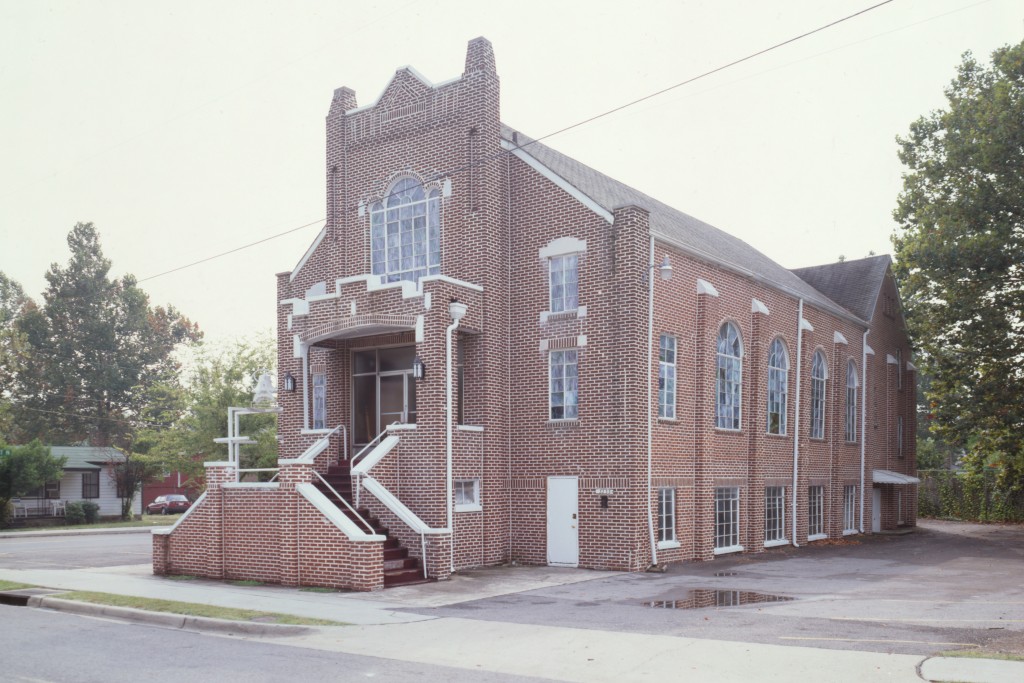 This vexed history, in which race and religion in America became analogous targets, is closely identified with Birmingham, Ala. During the 1950s and 1960s, the Southern metropolis was – due to an astonishing 50 dynamite explosions – provocatively nicknamed "Bombingham." Three of those bombings directly and indirectly involved Rev. Fred Shuttlesworth, recognized civil rights activist and co-founder of the Southern Christian Leadership Conference (SCLC), whose name since 2008 has become synonymous with the city's airport (Birmingham-Shuttlesworth International). Shuttlesworth courageously vowed to "kill segregation or be killed by it."
On Christmas Day 1956, 16 sticks of dynamite were placed under the pastor's window; yet although his residence was destroyed, Shuttlesworth and his family miraculously escaped unscathed. The following year, 1957, Shuttlesworth and his wife Ruby attempted to enroll their children in an all-white Birmingham school; they were subsequently attacked by a mob of Klu Klux Klansmen: Shuttlesworth was brutally beaten and Ruby stabbed. Among the assailants was Bobby Frank Cherry, who would – six years later, on Sept. 15, 1963 – be one of the four men responsible for the 16th Street Baptist Church bombing. The bombing injured 22 worshipers and claimed the lives of four African-American girls, ranging in age from 11 to 14 years old. The 16th Street Baptist Church was a well-known movement headquarters: Shuttlesworth, along with fellow SCLC leader James Bevel and Martin Luther King Jr., were frequent church speakers.
The 16th Street Baptist Church bombing would serve as a significant endpoint for what journalist/author Diane McWhorter has characterized in Carry Me Home as "the Year of Birmingham" and what would, in retrospect, represent a watershed year for the Civil Rights movement. The year 1963 began inauspiciously at the Alabama State Capitol with Governor George Wallace's now infamous commitment in his inaugural address to "segregation now, segregation tomorrow, segregation forever." Four months later, on April 16, 1963, Martin Luther King responded to eight local clergymen who urged him to eschew nonviolent protest with his "Letter from Birmingham Jail," which articulated the reasons why civil disobedience was necessary – because "injustice anywhere is a threat to justice everywhere."
On May 2, 1963, hundreds of school children began their peaceful marches through the streets of Birmingham armed with the intent to speak to the mayor about desegregation; in response, Commissioner of Public Safety – Eugene "Bull" Connor – used firehoses and police attack dogs. This distressing spectacle – in which children remained nonviolent in the face of unreasonable force – prompted President John F. Kennedy to publicly support the movement and precipitated the passage of Civil Rights Act of 1964.
Reflecting on the specific connections between church and state in the case of Birmingham and the Civil Rights movement serves as a transition from one year's UConn Reads theme to the next, from "Race in America" to "Religion in America." Founded as a haven from religious persecution and envisioned as an asylum of spiritual tolerance, the United States is not surprisingly home to a number of different faiths and diverse denominations; nevertheless, as the current increase in anti-Semitic and Islamophobic crimes makes clear, religion remains – like race – a contested and central issue in contemporary American life. The UConn Reads Selection Committee welcomes nominations of books, including novels, non-fiction, poetry, and graphic novels, that will prompt wide-ranging discussion of the "Religion in America" theme over the coming year.
While open to multiple types of nominations, the Committee will not consider specific religious texts (e.g., the Bible or the Quran). This year's nomination process is already underway, and will continue through the end of April. The final selection will be announced in the first week of May. To submit a nomination, go tohttps://docs.google.com/forms/d/1vc02D6HbHPM5tUC3ItYeqw5inbk8_UEz21g_ovrY8tA/viewform
UConn Reads: Race and the Law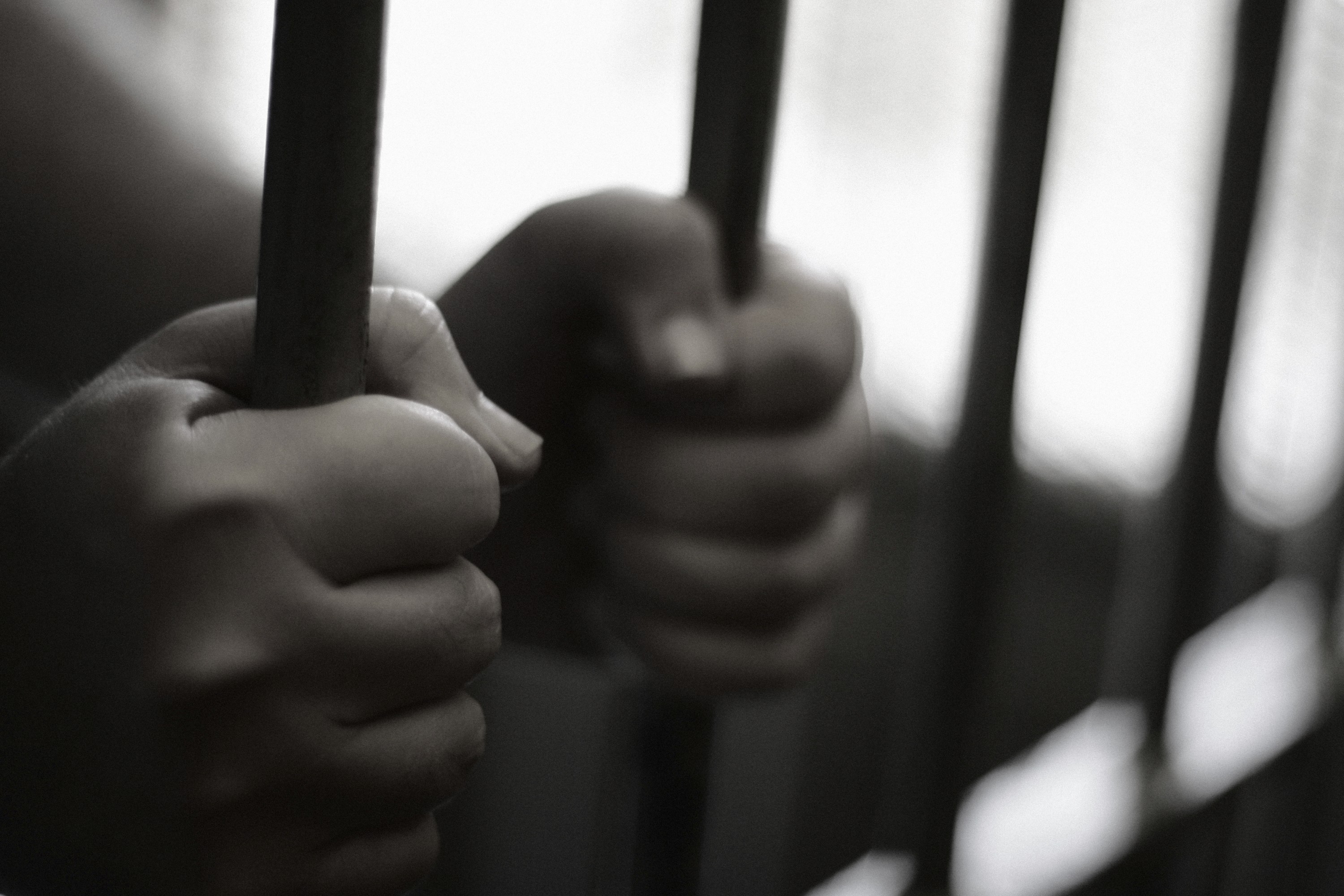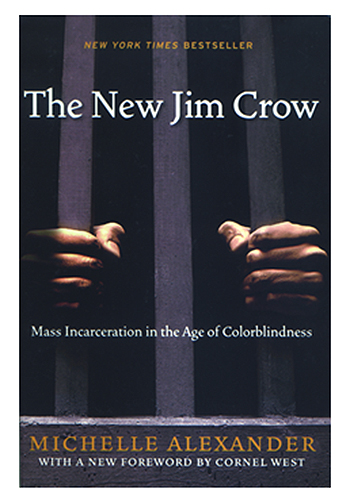 Michelle Alexander's The New Jim Crow (2010) does what all great works of non-fiction should do: it forces us to think about old problems and recurring issues in new and interesting ways.
When I think about the relationship between legal structures and race relations in this country, my gut reaction is to fall back on a simple and easy-to-understand narrative: that every systemic problem lends itself to a grand legal solution, so long as the motives of those in power are in the right place. By falling back on that assumption, I effectively sidestep many hard truths about how race discrimination and the law actually interact in 21st-century America.
As a child growing up in New York City during the mid-to-late 1970s, I knew that all was not right in American race relations. Nightly newscasts featured troubling reports of protests against controversial busing decrees in northern cities, as well as coverage of urban race riots. Yet I believed (perhaps hoped) that these events would have little or no impact on me personally.
Though I was one of only two Caucasians in my first and second grade classes at the local elementary school, it never occurred to me that there was something unfortunate about an arrangement that based individual schools' enrollments on residential housing patterns that were themselves steeped in a legacy of overt racism.
In the early 1980s, I attended a magnet high school in the Bronx that was extremely diverse – perhaps the most diverse high school in the entire city. If the Supreme Court's decision in Brown v. Board of Education (1954) had failed to achieve the ideal of fully integrated schools, the troublesome legacy of that landmark opinion failed to make a mark on my own personal experience in the New York City public schools.
When I first embarked on the law as my chosen profession, I believed that if legal advocates and the courts could just get the law right, the rest would take care of itself. The first book that inspired me along these lines was Richard Kluger's Simple Justice (1975), which offered a painstaking description of the epic struggle for racial equality in America, as conducted by the NAACP in its legal assault on segregation.
Slowly but surely, Thurgood Marshall, Walter White, and the NAACP's legal advocates moved the high court from its acceptance of "separate but equal" schools and public accommodations in Plessy v. Ferguson(1896) to a full-scale rejection of state-sponsored segregation in Brown. That Marshall was eventually rewarded for his efforts with a seat on the U.S. Supreme Court as the first African-American Justice only confirmed for me that these legal struggles had culminated in the happy ending so many longed for. Ruth Bader Ginsberg was the ACLU attorney who led a similar struggle against legally imposed gender discrimination, and she too was awarded with Supreme Court victories and her own seat on the Supreme Court.
Unfortunately, the nation's struggle with race relations was too deep and entrenched to give way. As Professor Alexander so eloquently argues, a racial caste system remains in the United States today; it exists in the form of a criminal justice system that targets black men while hiding behind legal formalities that celebrate "colorblindness" and "due process of law."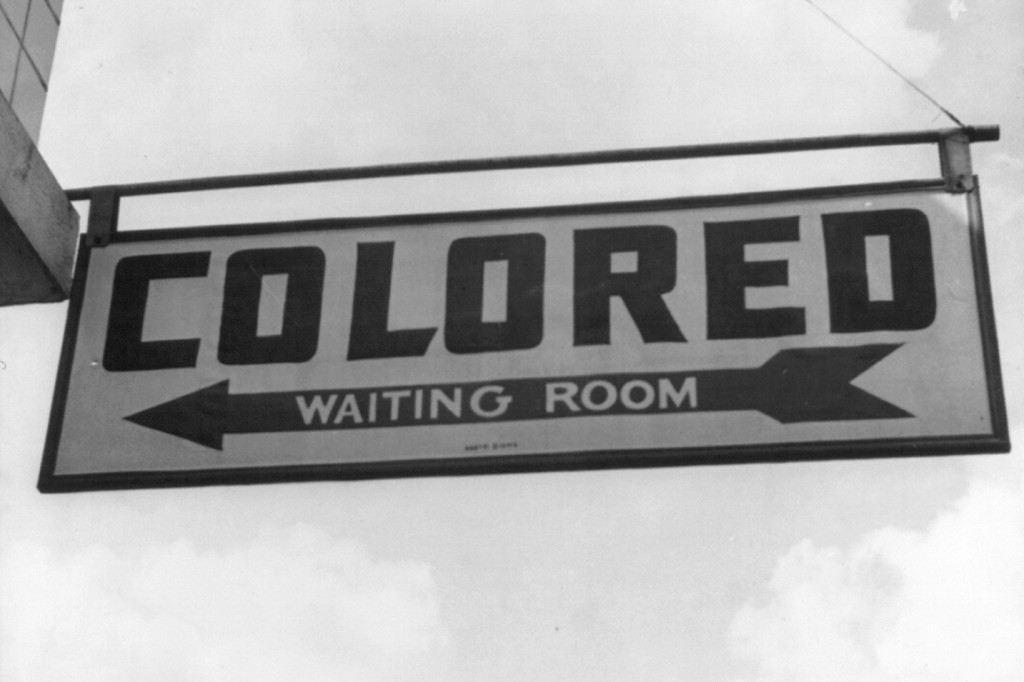 No matter how many times we elect an African-American president or eliminate the remaining laws and statutes that explicitly subordinate African Americans, it simply won't make any difference. One hundred and twenty years after the Supreme Court's decision in Plessy v. Ferguson, upholding the doctrine of "separate but equal," the final nail for the coffin of Jim Crow has not yet been found.
Professor Alexander wrote this book for those who "do not yet appreciate the magnitude of the crisis faced by communities of color." I suspect that makes the audience for her book as wide as the eye can see.
UConn Reads: Maternal Activism and Racial Justice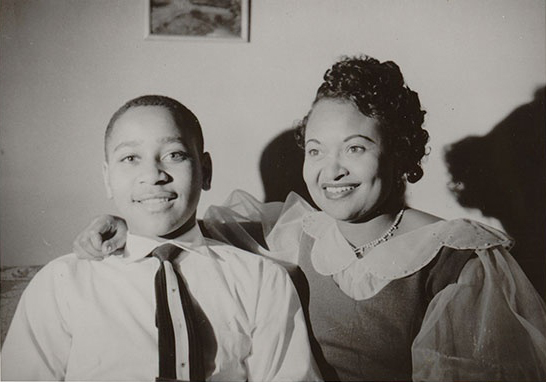 For the 2015-2016 academic year, the UConn Reads Steering Committee selected the theme "Race in America." The theme is both provocative and poignant, especially in juxtaposition to various current events (such as Ferguson, Baltimore, and #blacklivesmatter) and several significant anniversaries, including the 50th anniversaries of the March on Selma and the subsequent passage of the Voting Rights Act of 1965. The year 2015 is also the 50th anniversary of the 1965 Immigration and Nationality Act, which removed – for the first time in U.S. history – race-based, nation-based quotas from immigration law.
While many associate Mother's Day with May, I actually connect such maternal celebrations to February, the month of my mother's birth. This year, my mother – Ginko – celebrated her 82nd birthday. Born in 1930s Japan, my mother has clear memories of World War II, even though when it ended she was just 11 years old. Most of her teenage years were spent living under the U.S. occupation of Japan. As she entered adulthood, she found employment in a local cigarette factory that was constructed under the Marshall Plan. Nearby was Misawa Air Base, and it was along its edges that she met my father, an American Air Force man. After a three-year courtship, she and my father married and relocated to the United States.
My mother has not returned to Japan since that departure in the mid-1960s. She and my father spent the first decade of their marriage looking for children to adopt. It was near the end of the Vietnam War in Udon Thani, Thailand in 1975 that she happened upon me and my twin brother. Our biological father had been an American GI who had returned home to his family prior to our birth; our biological mother was an ethnic Cambodian who was at the time married to a Thai military man. Apparently, the two had had an affair. It was a matter of luck and an issue of circumstance that we became a family.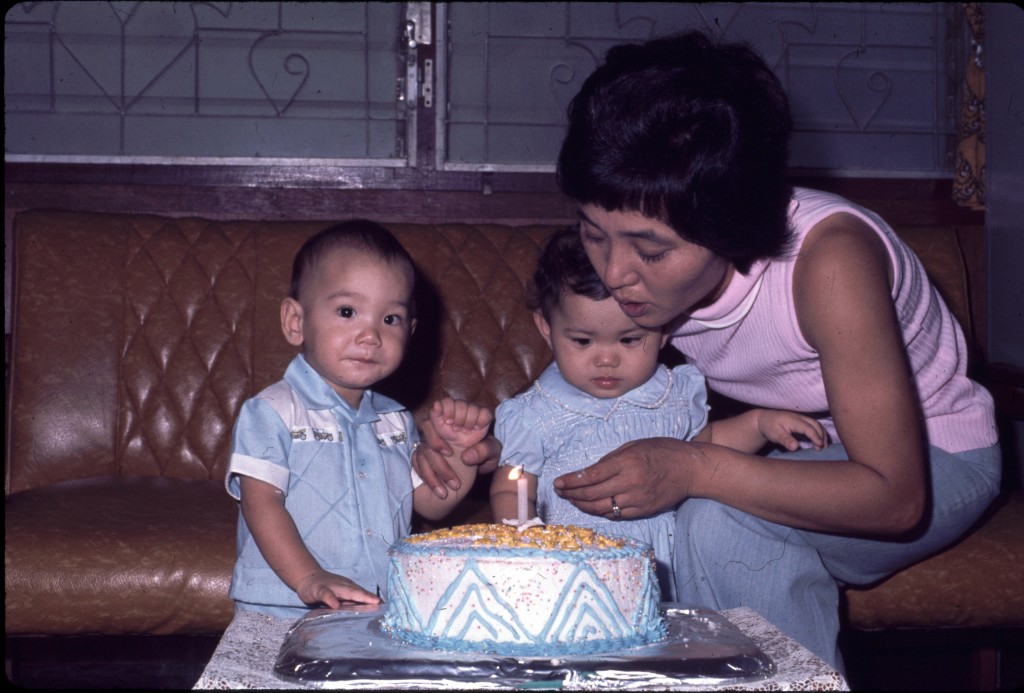 To be sure, my mother and I were – and remain – very different people: she was a first-generation immigrant who struggled with English and insisted on a traditional upbringing; I was a 1.5-generation Asian American who wanted nothing more than to be considered "American."
Notwithstanding our profound differences, it is because of my mother that I would eventually focus my academic career in Asian American studies. I saw firsthand how she had to negotiate a racial stereotype that cast her as a perpetual foreigner, even though she was a naturalized U.S. citizen. I was often struck by the absolute grace she brought to these situations. She, unlike me, never let on how she felt by such dismissals, which often took the form of not being served by waiters, cashiers, salespeople, or professionals.
Yet, even though she remained silent in these instances, she would never abide such behavior toward her daughter. It was when such avoidances were generationally transferred that my mother used her very firm and unwaveringly stalwart voice, courageously insisting in these relatively minor and all-too-mundane instances that such behavior was unacceptable and deplorable. Whether it involved waiting for the right size shoes at a department store or asking for service at a restaurant, whether it meant asserting one's place in a grocery store line or insisting that it was not okay to assume I was not an American, my mother proved an unstinting advocate.
Regretfully, I have not always appreciated these actions. I was more inclined then to be mildly embarrassed at best, and more often confessedly resentful. It was not until much later – when I encountered other mothers like Mamie Till, Lily Chin, Judy Shepard, and most recently, Lesley McSpadden – that I recognized what it took for my mother to take such a rights-oriented stance. Admittedly, in contrast to them, my mother was never faced with seeking justice for her children after unimaginable violence and equally unspeakable loss. But what unites all these mothers – despite differences in time and place – is that what their children suffered was directly attributable to the refusal of someone to see their humanity.
That refusal led directly to the Aug. 28, 1955 lynching of 14-year-old Emmett Till by Roy Bryant and J.W. Milam. This personhood denial is at the core of what happened to Chinese American Vincent Chin – who incidentally was born the same year Emmett Till was murdered, 1955: on June 19, 1982, Chin was beaten almost to death by two out-of-work Detroit autoworkers armed with a baseball bat, who blamed him for Japanese trade deficits and outsourcing; he would succumb to his injuries four days later. It is sadly reiterated in the beating of Matthew Shepard, a gay University of Wyoming student beaten by Aaron McKinney and Russell Henderson on Oct. 6, 1998; tied to a fence, Shepard was eventually discovered, although he too perished, six days later. And the theme played out again when, on Aug. 9, 2014, Lesley McSpadden's son – unarmed teenager Michael Brown – was shot and killed by Ferguson, Mo. police officer Darren Wilson.
While each mother endured the overwhelming loss of a child, what is remarkably consistent is how Mamie Till, Lily Chin, Judy Shepard, and Lesley McSpadden advocated tirelessly – despite profound grief and in the face of overpowering sadness – for justice. As McSpadden stressed evocatively in a keynote address she delivered at UConn on Feb. 4, while it is at times impossible to "take it all in," the struggle for racial justice is "far from over" and remains a "fight based on love."
Black History Month Opening Ceremony / February 4, 2016 
Throughout the year the Center prides itself on sponsoring programming that celebrates African American heritage and history. For the entire month of February, which has been nationally designated Black History Month, the Center works especially hard to celebrate African American legacy and culture through various lectures, workshops, exhibits, symposiums, and artistic symposium. The Black History Month Opening is one the Center's signature programs and, as a result, is well attended. On this day, members of our campus community are invited to attend a spirit-filled evening of gospel music, featuring UCONN's Voices of Freedom Gospel Choir and other special guests.
This year's opening ceremony, co-sponsored by the UConn Reads initiative, will feature Lesley McSpadden, mother of Michael Brown, and Benjamin Crump, the lead attorney for the family of Trayvon Martin. This event will take place in the Student Union Ballroom at 6 PM. Admission is free but tickets are required in advance.
Contact:           Kayla Bynum, 860-486-2070 at kayla.bynum@uconn.edu.
MLK DAY / Monday, January 18, 2016 at 4 PM / Jorgensen /
Keynote Speaker: Melissa Harris-Perry
Martin Luther King, Jr. Day is an American federal holiday marking the birthday of Dr. Martin Luther King, Jr. The UConn community celebrates and reflects on the works and teachings of Dr. King, and the efforts that continue in his name today. This event will be held Monday, January 18, 2016 in the Jorgensen Center for the Performing Arts at the University of Connecticut Storrs Campus at 4:00pm. This year's featured speaker is Melissa Harris-Perry. This event is co-sponsored by the UConn Reads initiative.
For more information about this event, please contact the H. Fred Simons African American Cultural Center by phone at 860-486-3433 or by email at aacc@uconn.edu. For immediate assistance, please contact Kayla Bynum by phone at 860-486-2070 or by email at kayla.bynum@uconn.edu. Website: http://aacc.uconn.edu/mlk-day/.
Small Grant Competition for Campus Programming (UConn Reads)
The UConn Reads Steering Committee invites all academic departments, centers, and institutes at Storrs and the regional campuses to submit proposals to the UConn Reads Small Grant Competition. Applicants should propose programming for the 2016 Spring Semester to support this year's theme, "Race in America." Up to $750 is available per request. UConn Reads programming is wide ranging, and in the past has included guest speakers, exhibitions, films, performances, workshops, and other events. Please submit an application form by December 1st. Recipients will be notified in mid-December of their awards.
The application can be found at the following link:
https://docs.google.com/forms/d/1lh1W76co7Oksf4sscmj_3VJNy4jSvew7Vs9WmXD4hjI/viewform
Library Resources for UConn Reads: The New Jim Crow
Richard Bleiler (member of the UConn Reads Steering Committee) has generated a very useful resource site in conjunction with this year's focus on Michelle Alexander's The New Jim Crow:
http://classguides.lib.uconn.edu/content.php?pid=685516&sid=5686782
UConn Reads 2015-16 Selection: Michelle Alexander's The New Jim Crow
Published in 2010, The New Jim Crow has received considerable acclaim and has been labeled by Cornel West the "secular bible for a new social movement." Consistent with the overall mission of UConn Reads as an initiative intended to galvanize thoughtful discussion and worthwhile debate, and in line with this year's focus on "race in America," The New Jim Crow is evocative, provocative, stimulating, and compelling.
Authored by civil rights lawyer and legal scholar Michelle Alexander, The New Jim Crow challenges the idea that race-based discrimination (epitomized by Jim Crow segregation) ended with the civil rights movements of the 1950s and 1960s. Arguing that the War on Drugs – which began in the 1970s – disproportionately targets men of color and has given rise to a growing "racial caste system," Alexander calls for a new way of seeing mass incarceration not as a criminal issue but rather as a crisis of racial justice and civil rights.
For the complete story, please access the following link:
http://today.uconn.edu/2015/09/uconn-reads-our-book-the-new-jim-crow/
 

UConn Reads 2015-16 Theme:  Race in America
For the 2015-2016 academic year, the UConn Reads Steering Committee has selected the following theme: "Race in America." This particular frame is both provocative and poignant, especially when set adjacent various current events (like Ferguson, Baltimore, and #blacklivesmatter) and situated within the context of several significant anniversaries, which include the fiftieth anniversaries of the March on Selma and the subsequent passage of the Voting Rights Act of 1965. 2015 is also the fiftieth anniversary of the 1965 Immigration and Nationality Act, which removed – for the first time in U.S. history — race-based, nation-based quotas from immigration law.