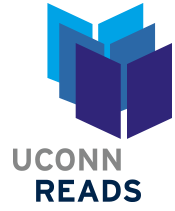 The University of Connecticut's UConn Reads program has been created to bring together the University community – from students, faculty, and staff to alumni and friends of UConn, as well as citizens of Connecticut – for a far-reaching and engaging dialogue centered on a book suggested by the community.
We invite you to join us in reading this year's book of choice and, over the coming year, participating in the conversation through an exciting series of discussion groups and other events and activities hosted by the University. We look forward to what is sure to be a stimulating and fulfilling conversation.
Small Grant Competition
The UConn Reads Steering Committee invites all academic departments, centers, institutes, and student groups at Storrs and the regional campuses to submit proposals to the UConn Reads Small Grant Competition. Applicants should propose programming for the 2015 Spring Semester. Up to $750 is available per request. UConn Reads programming is wide-ranging, and in the past has included guest speakers, exhibitions, films, performances, workshops, and other events.
Please submit an application form by December 1st. Recipients will be notified in mid-December of their awards.
UConn Libraries Publish Reader's Guide to The Omnivore's Dilemma
The library has published an online reader's guide to The Omnivore's Dilemma.  It includes reviews and responses to the book, links to Michael Pollan's website and interviews, related readings, and other resources.
Our Book, The Omnivore's Dilemma
Since its publication, Michael Pollan's The Omnivore's Dilemma: A Natural History of Four Meals (2006) has sparked a national conversation about American ways of eating and their impact on our health and environment. With our passion for the environment, health, and human rights, the UConn community is ready for a wide-ranging debate about the culture, politics, and science of eating. Read more about our book selection on UConn Today.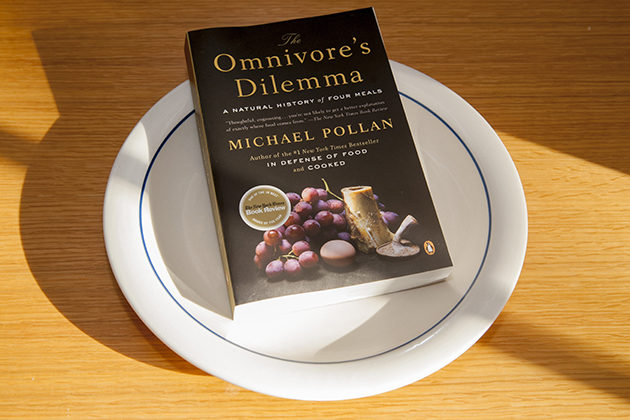 The UConn Co-op will carry The Omnivore's Dilemma at a discount. The book is available in eBook format as well. To follow the UConn Reads conversation on Twitter, use the hashtag  #UConnReads.